Last week, we invited members of the media and the greater Autodesk community to check out some experiments we've been working on in the Ember lab.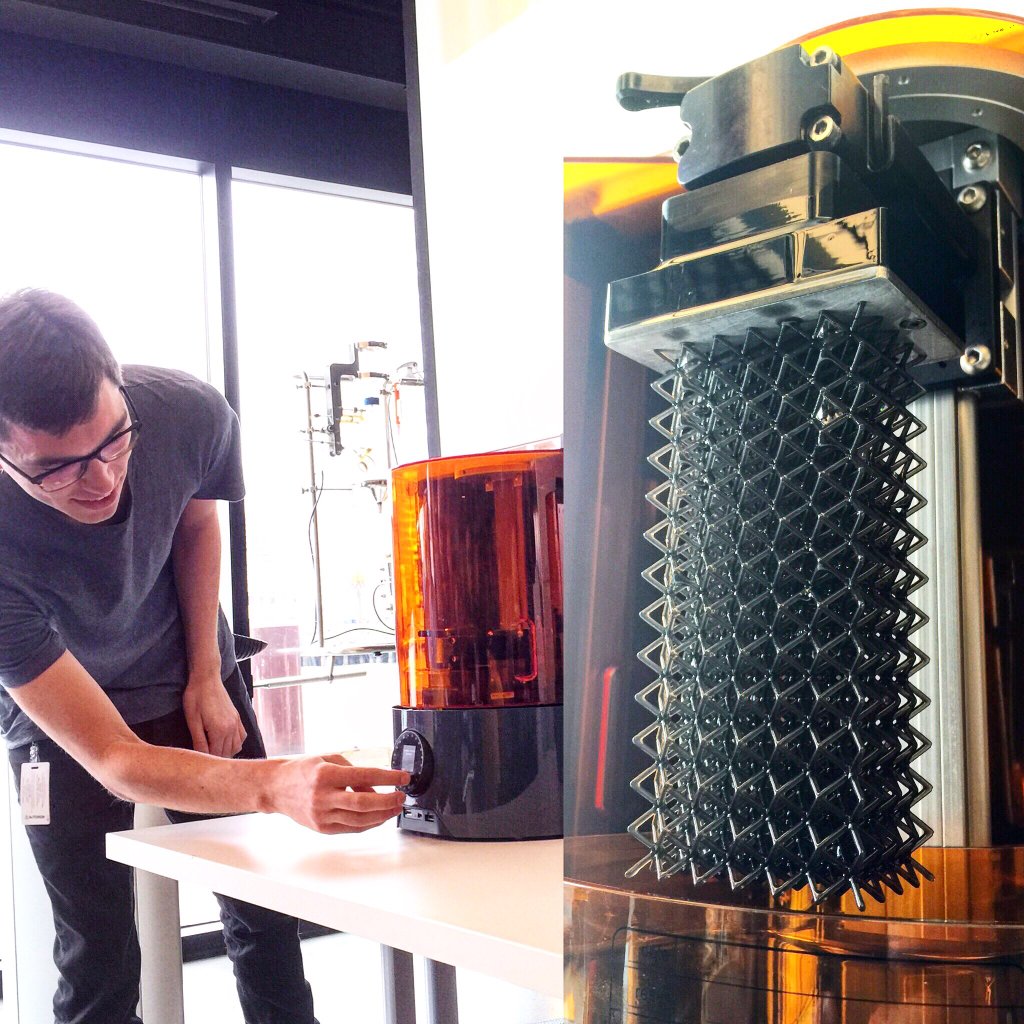 We were especially excited to announce the successful results of our high speed printing trials. Our friends on the Spark team did a nice job of explaining:
"Continuing Advancements and Open Releases with Ember Autodesk has now demonstrated that printing at the speed of 440mm/hour is possible with a change to Ember settings. Autodesk is also releasing the research on the formulation for PR48-high speed, a resin formulation we developed as part of our efforts in speeding up the 3D printing process to address a common challenge within the industry. PR48-high speed is faster compared to Ember's other resin, PR48-clear. With this resin formulation, along with optimized hardware and software, print speed has increased from 18mm/hour to 440mm/hour – 24 times faster.
As part of our open approach, we're publishing the resin formulation, along with guidelines on how to optimize the hardware and software aspects to best accommodate the resin. The guidelines can be found on Instructables."
At the media event, we printed a lattice of Ember's full build volume in just 18 minutes by using the high speed settings. Normally, this would take us around 7 hours.
Be sure to check out the full post on the Spark blog to learn about other advancements in 3D printing going on here at Autodesk.